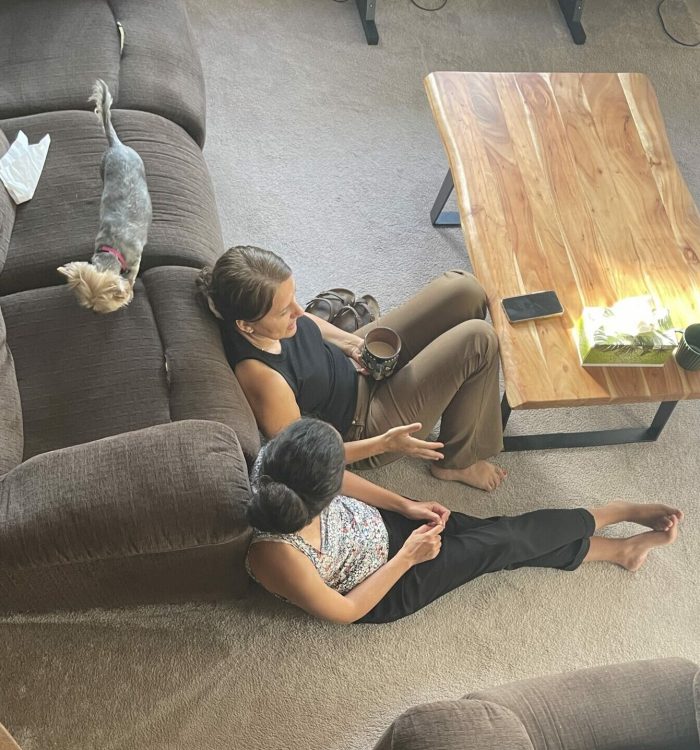 The ministry that God has called us to do isn't a simple one… its complex and often looks a little different every single day (that can be said for many in ministry – not just overseas – we just get the added flavor of life here). 
Anyways, to make a long story short… this year Brianna is doing college full-time. By the time she graduates high school, she will have 2 years of college under her belt (the only negative is she will graduate high school at 20 years old – in 2025). The good news is we get to keep her longer in Romania. 
In an effort to help her develop the skills she will need when she goes to the States for the remaining years of college, we have kicked her out of the house. (yes you read that right – Mihi would have phrased it nicer). =) Brianna is living in a 1 room apartment just down the street from our place (we can see it from the backyard). And although we are just into this new arrangement, I feel like I have seen her more around the house than before the change. 
Just as Brianna was "kicked out" (she wanted to try this – and if she or we don't think it is working out everything goes back to the way it was before), we have opened our home to a young lady who is struggling with depression (young enough to be our kid). She needs a healthy place to just be around God's people, have God's people invest in her, study the Word together with her, and to help her make some changes in her life. 
Be in prayer for us as we are in a season of transition in our home (for Brianna and the rest of us).
Pray for this young lady… and pray she will be willing to go to a Christian counselor (we have a good one that could meet with her, but she is extremely hesitant – the excuses are financial, "what would people think," I don't know if I really need it, etc).